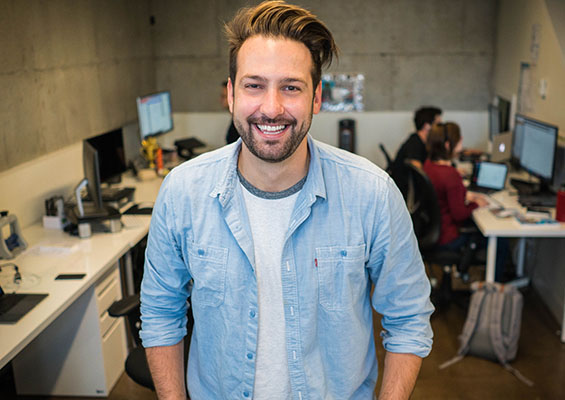 After nearly two years of delivering IT training to the workforce development and industry sectors, CompTIA Training Strategies Group (TSG) is no longer a well-kept secret.
"We've got amazing opportunities coming through our door every day," said Adam Turner, vice president of training and program operations. The pace of incoming business has been staggering.

"There is a tremendous hunger in the market for upskilling incumbent workers, wounded warriors, career changers and young people who want an upwardly mobile career," he added.
The unemployment rate in America is low to begin with, but the unemployment in the IT sector is half of that. Some companies are starting to drop their requirement for a four-year degree, but they still require workers to prove their skills. That's where certification training is becoming more relevant than ever.
CompTIA Gets into IT Training
CompTIA got into the training business, Turner said, because of what private industry and the workforce development sector had been saying for years.
"We kept getting asked, 'When is CompTIA going to come and help increase the IT labor force?'" he said. "CompTIA certifications ensure that IT pros have the skills needed for today's jobs, but we needed more people entering this field, as well as more workers upskilling. So, CompTIA hung out a training shingle."
To get started, CompTIA purchased Turner's small Cincinnati-based training company, A Critical Path, in 2017. Along with the acquisition came Turner to grow it further.
"To be out there in the field bringing more people to this industry, creating a more diverse talent pool, is a unique opportunity for us," he said.
How TSG Delivers IT Training
TSG typically offers fast-track, (approximately) eight-week training toward industry-recognized certifications such as those from CompTIA, Microsoft and Cisco. The training is tailored to the client needs. For example, many workforce boards like to integrate soft skills into technical training.
"We have our own proprietary soft skills curriculum called PrepareU that we can bring into play," Turner said. Other certifications and skill areas TSG has trained toward include Project Management Professional (PMP), ITIL, financial literacy, Salesforce and business analysis.
A Growing Need for IT Instructors
As demand for IT training has burgeoned, TSG has had to aggressively recruit IT instructors who embody the qualities that make its training cadre stand out. Two attributes take priority.
"We look for men and women who are passionate about technology and passionate about people," Turner said. "It's really not more complicated than that. If you have only one of those traits, you can't cut it."
Typically, TSG trainers don't have to develop their own course material. They are provided with a scope of work, time frame and the tools they need to execute.
Past and current trainers represent a mix of backgrounds and experience. Some trained others in the military, others have purely civilian backgrounds, while some, like Stephen Padilla, even have a mixture of the two.
From the Military to IT Training
In 2018, Padilla, who is retired from the Air Force, was teaching for a private university system when his employer closed most of its schools. He had learned about TSG through the CompTIA Instructor Network, which offers free resources to IT trainers and teachers.
He signed a retainer contract with TSG and to date is on his third assignment, this time teaching CompTIA A+ to veterans and other students as part of the IT-Ready program in San Antonio. The training is sponsored by Cognizant U.S. Foundation in cooperation with Wounded Warrior Project.
"I like to travel and teach, but I also like it when I can live at home and train," Padilla said. "I also like being paid well and being paid on time, which TSG does. Sadly, not all training firms do that."
TSG trainers may work on a project-by-project basis, or they might be contracted on retainer, like Padilla.
Though TSG has integrated online training into its offerings, Turner said the demand for classroom-based training remains strong.
"About 85% of what we do right now is in-person, instructor-led training."
That's fine with Padilla, who at 50 believes he has found his true calling in the classroom teaching adults. To lighten the mood in class, Padilla likes to introduce students to his personal mascot: a rubber chicken named C. Biscuit.
"The C stands for Chicken," Padilla explained. "He was named by a group of Army Special Forces soldiers learning CompTIA Project+ in Florida. He goes where I go."
The chicken even has cybersecurity skills, joked Padilla. "C. Biscuit is more blue team than red team—more of a CompTIA Cybersecurity Analyst (CySA+) chicken, I guess you could say."
According to Turner, Padilla embodies that passion for technology and people that makes for a successful IT instructor. For Padilla, the benefit returns to him.
"I've never felt more satisfied and fulfilled than I do teaching practical IT skills," he said. "It's something that I can give to people that directly translates into them being able to fulfill their own callings."
Would you like to help build the IT workforce? Experienced IT workers and trainers can apply online to work for CompTIA's Training Strategies Group.