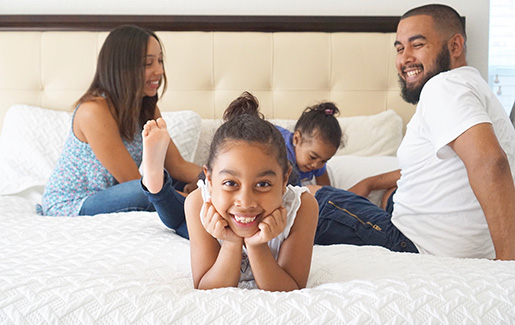 A career in technology is a winner for anybody with a passion for tech, a dedication to continued learning and a willingness to help people. The fact is, IT jobs are in-demand coast to coast. With the 1-2 punch of the right skills and credentials, you can earn a lucrative salary that will support your family. The question is, where should you settle down?
The second installment of the CompTIA Tech Town Index 2019 provides IT pros, as well as professionals working in the business of technology, some guidance on where opportunity intersects with affordability and quality of life. The 20 metropolitan areas appearing on the 2019 index are ranked according to demand for tech workers, cost of living, number of postings for open IT positions and projected job growth over the next 12 months and the next 5 years.
Combine that criteria with information like public school ratings, crime rate and family-friendly amenities according to Niche data, and we instantly have a list of the most family-friendly tech towns.
Work in Austin, TX >> Live in Round Rock
Round Rock, Texas – population 116,369 – is an easy 25- to 30-minute commute from the no. 1 city on the Tech Town 2019 Index, Austin. The public-school system is highly rated, operating 55 campuses for more than 51,000 students and boasting a 96% graduation rate. About 62% of Round Rock residents own their homes, and the median home value hovers around $210,000. In fact, Niche ranks Round Rock the #5 best city to buy a house in America. Reported crime in the area is on low side, and families enjoy plenty of local parks.
Work in Raleigh, NC >> Live in Raleigh
Raleigh, North Carolina – population 469,298 – has held court at no. 2 on the Tech Town list for two years in a row. A mix of urban and suburban, the city is home to a variety of restaurants, coffee shops and parks. The public schools have an excellent reputation, and 50% of Raleigh residents hold a bachelor's degree or higher. The housing market is growing, and about half of the local population rents while the other half owns their homes. Median home values linger around $225,000.
Work in San Jose, CA >> Live in Sunnyvale
Sunnyvale, California – population 151,565 – is situated just 12 miles northwest of San Jose, the no. 3 city on the Tech Town Index. Niche awards Sunnyvale an "A" for ethnic and economic diversity, and the public schools are first rate. This comfortable, suburban neighborhood provides a more relaxed lifestyle, with the hustle and bustle of San Jose just a short drive away. Of course, the cost of living in California is staggering. Median home prices in Sunnyvale come in at about $968,700, perhaps why 53% of the population rents.
Work in Seattle, WA >> Live in Bellevue
Bellevue, Washington – population 139,014 – is considered one of the best places to live in the state. Just a 15- to 20-minute commute to Seattle (no. 4 on the Tech Town Index), Bellevue sits across Lake Washington – a popular recreation spot. Downtown Park is a well-liked destination for families, featuring a large lawn, garden and waterfall. Nearly 60% of residents own their homes in Bellevue, and median prices hover around $665,000. Public schools have a fantastic reputation here, and educational experiences like the KidsQuest Children's Museum abound.
Work in San Francisco, CA >> Live in Berkeley
Berkeley, California – population 120,170 – is selected by Niche as the no. 1 suburb in California. Located on the east side of the San Francisco Bay, Berkeley residents have a 14-mile commute to San Francisco – no. 5 on the Tech Town Index. The median home value here is $861,800, which may be why more than half of locals rent – median rent is $1,523 per month. Berkeley is also considered one of the healthiest cities in America – based on rates of smoking, alcohol abuse and obesity and access to health care, mental health and fitness centers.
Work in Dallas, TX >> Live in Plano
Plano, Texas – population 281,566 – is located 20 miles northeast of Dallas, the no. 7 Tech Town on the index. The lowest crime rate of any Texas city, paired with some of the lowest taxes in the region, make Plano an attractive choice to plant roots. Most residents here own their homes, with the median home value coming in at about $270,000. Public schools in Plano rank well, and the city's unparalleled parks and libraries are visited more than 5.9 million times each year.
Work in Washington, DC >> Live in Arlington, VA
Arlington, Virginia – population 229,534 – is an excellent place for families to live their best lives. With a crime rate 61% lower than the national average, fantastic public schools and a 15-minute commute across the Potomac River to Washington, D.C., (no. 11 on the Tech Town Index) IT pros in the nation's capital can live a rewarding life in Arlington. Median home values come in at about $640,000, but more than half of locals rent. And with nearly 100 miles of paved trails for walking or biking, there is plenty of opportunity to get outside and enjoy nature.
Work in San Diego, CA >> Live in Carlsbad
Carlsbad, California – population 113,147 – is an option for IT pros working in San Diego, the no. 17 Tech Town on the list. Located 35 miles north of scenic San Diego, the commute may be a bit on the long side, but the coastal views of the Pacific won't disappoint. Known for the Tamarack Surf Beach, backed by the Carlsbad Sea Wall and home to Legoland California, there's no lack of things for families to do here. Additionally, Niche ranks Carlsbad no. 7 in the country for the best public schools.
There are 20 Tech Towns on the 2019 Index. Did your city make the list? Download the full report to find out.