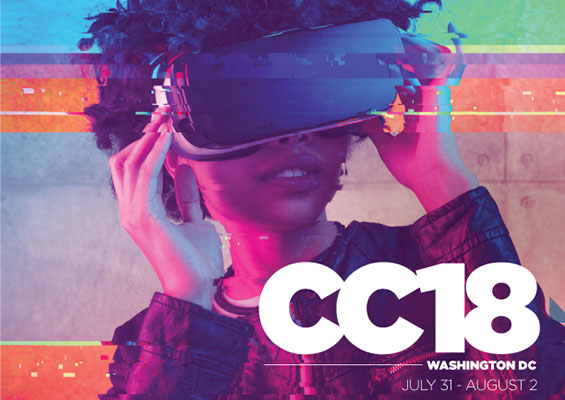 Editor's Note: We've updated this article for ChannelCon 2018. Hope to see you there!
Later this summer, the IT industry will gather in Washington D.C., for CompTIA ChannelCon 2018. On August 1 and 2, we'll have a full track of sessions specifically designed for IT pros to help you stay up to date on what's happening in IT while earning continuing education units (CEUs) toward the renewal of your CompTIA certification. While there are many reasons that you should attend ChannelCon, here are our top five.
IT Pro Sessions: Gain critical understanding of technical challenges and opportunities from top IT experts and earn CEUs in the process. The IT Pro Track Powered by CompTIA AITP covers emerging topics, including the state of cybersecurity, endpoint detection and response, and penetration testing. Other sessions cover topics like migrating to the cloud and the state of tech support.
Future Trends: The practice of IT is becoming more and more complex, with many new trends contributing to business solutions and technology directly influencing corporate strategy. IT pros can gain valuable insight from Future Trends sessions that cover everything from innovations in automation to commercial drone applications to how blockchain could reshape the future.
CompTIA AITP: Did you know CompTIA AITP members receive a 10 percent discount on their ChannelCon registration? As a member of the leading association for technology professionals, students and educators, you can connect with and learn from local IT pros and employers at chapter meetings and other events. Attendees receive a tremendous value with access to education/content, top-notch speakers, networking opportunities and more.
The ChannelCon Experience: CompTIA ChannelCon brings together IT pros, solution providers, vendors and distributors. In addition to two full days of vendor-neutral programming, innovative sessions and expert speakers, you'll have plenty of opportunities to network with other attendees in the Think and Drink Lounge and at social events every night, like our party at the National Air and Space Museum. You will never go hungry, with plenty of included meals and snacks throughout the conference.
Washington D.C.: What better city for an IT conference than Washington D.C.? The Marriot Wardman Park, located in Woodley Park in Northwest D.C., offers easy access to Rock Creek Park, the National Zoo, historic hotels and almost every cuisine you can imagine. This quaint, wooded neighborhood gives you the experience of urban living without the hustle and bustle of downtown.
Have you signed up yet? If not, what are you waiting for? Be sure to register and book your room at the Marriott Wardman Park by July 9 to receive the CompTIA discounted rate of $175 per night. We hope to see you in D.C.!