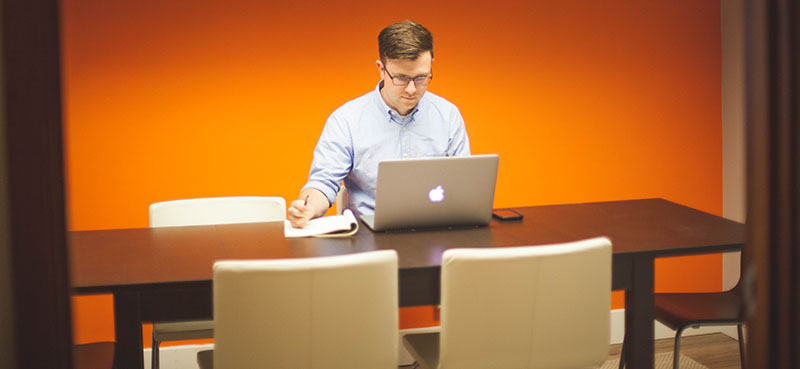 When building a professional resume for a technical job, there are three important steps.
1. Preparation
2. Development
3. Review
These may seem obvious, but knowing what to do during each step can be the difference between landing the job of your dreams and waiting months for the phone to ring.
Step 1: Preparation
The step most job seekers skip right over.

Preparing is more than knowing your job history and the year you graduated. It's a major component in ensuring you are framed as the best candidate for the position. You need to know the job for which you are applying. This means researching more than just the job description. Look at what the organization does, what types of projects they work on, any systems or software they use and any vendors they work with.

Once you know about the organization and the job role, you can start compiling experiences that best match the requirements of the job and the technologies the organization uses. Be sure you have all the required certifications and skills needed. If there is a gap, do some homework to get yourself up-to-speed.

The final part of the preparation step is to ensure your online profile is up-to-date and professional. Your LinkedIn page should be accurate and closely match your resume. Social media accounts should be made private or updated and edited to be more professional. Make sure you have a modern and professional email address. If possible, use your name, add your middle initial or underscores if necessary. Avoid out of date email providers like AOL and Hotmail and never use names that are hobby or interest related. They can come across as unprofessional and out of touch.
Step 2: Development
The dreaded step of writing and formatting your resume.

There is a ton of advice out there on how to develop and write your resume. In fact, CompTIA's previous blog "10 Tips for a Cleaner Resume" covers a number of great points. The thing to keep in mind when developing your resume is how your skills and experience bring value to the specific job you defined in step one. This doesn't mean you need to completely rewrite your resume for every opening, but you do need to adjust it to best match the needs of each organization.

A resume isn't your autobiography, it is the tool you use to sell yourself to a prospective employer, and first impressions matter. If you use an objective, be sure it highlights your skills and qualifications and doesn't simply state "to get a job with xyz company." If you submitted a resume, they already know you're interested in the job. Use this space to let them know why you are the ideal candidate. Keep your descriptions short and concise while matching with the employer's needs and downplay or remove skills that aren't necessary. Be sure to highlight the ways that your experience can help solve the company's problems. Don't copy the job requirements but do look for keywords and provide samples of results that relate to the role. Finally, address any gaps in experience or work history.

When formatting your resume keep it simple and professional. The format is the first thing recruiters and hiring managers will see. Don't use overly large margins, wild colors or numerous fonts. A standard serif (Times New Roman) or sans serif (Calibri) font set at 11-12 point should be used. You can bold headers and make your name slightly larger, but overall, the font size and type should remain consistent. As for the number of pages, use as many as you need. If you have 25 years of experience in the industry, with jobs at numerous organizations, there is no way to capture that on a single page. But, if you have been working for two years for the same company, your resume should not exceed a single page.
Step 3: Review
This is much more than checking for spelling mistakes.

Performing a thorough review of your resume can save you a lot of embarrassment. Run spell check, double check proper usage of commonly misused words and reread everything, then read it again. Your descriptions and accomplishments should flow well and be clear. Make sure that you've added keywords throughout and that you've used the proper headings. Double check your contact information; Is your email address correct and professional? Is your phone number right? An important side note—be sure you have your voicemail setup with an appropriate greeting.

Do a ten second review to ensure, at first glance, you come across as a qualified candidate. It should look professional, sound professional and highlight the key points for the position you want.

Next, you'll want to share it with someone familiar with your industry. Have them review it for tone, accuracy and job fit. Take their advice, if they don't understand a description, chances are, someone else won't either.

Finally, make all your edits, proof and review again. Now get that job!

CompTIA is teaming up with Zip Recruiter to help connect you with jobs. Submit your information to receive customized job alerts via email.