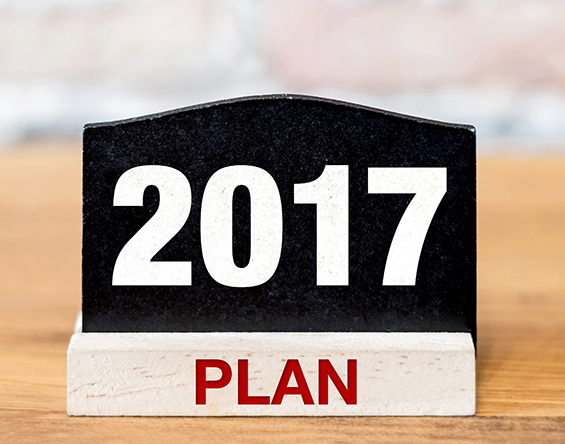 Just as you've made your New Year's resolutions and set goals for 2017, so has CompTIA. We have some great things planned in the coming year, so get excited. Here's a snapshot of what you can look forward to seeing from us over the next 12 months.
1. New Certification
You've probably heard by now that CompTIA Cybersecurity Analyst (CySA+) certification launches on February 15. This exam completes the cybersecurity career pathway by bridging the gap between CompTIA Security+ and CompTIA Advanced Security Practitioner (CASP). Earning these three certifications will give you the skills equivalent to 10 years of work experience in cybersecurity.
2. Updated Certification
We constantly review the material covered by our exams with help from CompTIA Subject Matter Experts, who share their industry expertise to make sure our certifications apply to real-world IT jobs. We've completed that process for CompTIA Project+ and will be releasing a new exam in March.
3. Retiring Certifications
This year, we'll be saying farewell to CompTIA Healthcare IT Tech in February and CompTIA Mobility+ in December. Much of the content covered by CompTIA Mobility+ is also covered by CompTIA A+, Network+ and Security+. Retired certifications automatically receive good-for-life status.
4. Subject Matter Expert (SME) Workshops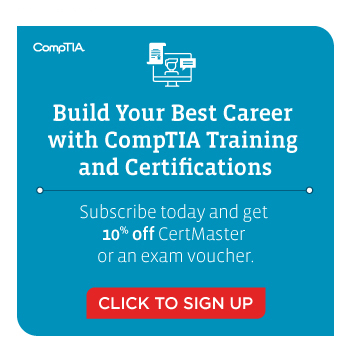 CompTIA is always looking for new, qualified SMEs to help with exam development. We have upcoming workshops for our CompTIA Network+, Security+, A+, CASP, Cloud+ and CySA+ exams. If you hold one of these certifications, consider applying to be a SME and attending one of our upcoming workshops. If you're selected, in exchange for your participation, you'll receive a $400-a-day stipend ($500 for international), complimentary CompTIA exam voucher, Continuing Education Units (CEUs) and recognition on our website, not to mention delicious meals and snacks while you're here.
5. CompTIA Online Testing
Starting this year, IT pros in the United States will be able to take some CompTIA certification exams online instead of at a testing facility. We've teamed up with ProctorU to replicate the in-person experience as much as possible while offering the convenience of testing from anywhere with an internet connection. Stay tuned for more details!
6. IT Industry Outlook 2017
In late January, CompTIA will release its annual IT Industry Outlook, which offers insights on emerging, continuous and unexpected trends that will shape the tech landscape in the year ahead. Take a peek at the 2017 Industry Outlook Preview to get a jump on trends to come.
7. IT Pro Association
This spring, CompTIA will offer a new membership opportunity, CompTIA AITP, to help IT professionals achieve success throughout their career. Benefits include career services, continuing education, training and skills development, networking and more. Learn more here and sign up to get an exclusive early-bird discount.
8. CompTIA Advocacy
CompTIA Advocacy's 2017 U.S. federal policy priorities focus on spurring innovation and the economy, enhancing cybersecurity, supporting the 21st Century workforce and increasing access to broadband communication. In February, CompTIA members will convene in Washington, D.C., for the D.C. Fly-In, where they'll learn about key issues during the Tech Policy Summit and connect with their state's representatives. Learn more about CompTIA advocacy and our state and international priorities here.
9. CompTIA Events
Throughout the year, we host a number of events to help you connect with other IT pros and stay on top of industry trends. Some of our biggest events include our Annual Member Meeting in Chicago this March; ChannelCon, immediately followed by our Partner Summit, in Austin this summer; and EMEACon this fall. We hope to see you there!
10. CompTIA at Industry Events
We're excited to be heading back to Austin two more times for key IT industry events. We'll be at SpiceWorld in October, and we're very excited about our upcoming panel – Apprenticeships and Solving the IT Skills Gap – at the 2017 SXSW Conference. If you're there, too, be sure to say hello!