President & CEO,
Standish Cyber Corp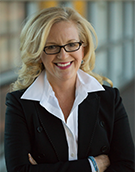 Mary Beth Borgwing
President & CEO, Standish Cyber Corp

Mary Beth Borgwing served as a Board member, President & CEO of LemonFish, that was recently acquired by iJET International, a portfolio company of LLR Partners.
LemonFish forged new territory in the data breach discovery, AI and analytics cyber security sector offering a proprietary product for finding your crown jewels, (IP) that are exposed on the open, deep and dark web.
Borgwing brings decades of experience as a senior risk, finance, and insurance executive and has fulfilled many entrepreneurial accomplishments:
President of Cyber Risk Practice, Advisen, Ltd, a data technology company that focuses on data and risk analytics in the insurance industry.

Board Member, Chief Financial Officer at Vigilant (sold to Deloitte), a SEIM security company.

Board member and CFO of Sentillion (sold to Microsoft), a single sign-on security technology company.
She has extensive experience in accounting, auditing, and compliance in the financial services sector as a senior executive and has led risk teams at Marsh ( MMC) and Willis Towers Watson.
Currently, Mary Beth serves as the CEO of CyberBridge Group, a cybersecurity advisory firm bridging the leadership gap and providing cybersecurity SME to Fortune 1000 clients.
She also is a senior advisor to Eleven Canterbury, an technology international consultancy in NYC, and serves on the advisory board of CompTIA. Mary Beth is a frequent speaker on cyber risk at global cyber conferences and contributing author to many national cyber publications.